Does anyone help me find this error with Smart Component in RobotStudio?
Hello boys,
I'm creating a palletizing station. I have a problem with the exit of the pallet once complete.
The SmartComponent "SC_OutFedderPallet" is configured and works, but I must activate and deactivate the output destined to activate the "LinearMover2" beforehand, so that it does it once it reaches the configured point for the Pallet output, which generates a group of additional components that is not used at all. Therefore, if I delete the connection between "LinearMover2" and "Source", so that it does not create that new group, it does NOT perform the movement through the Outfeeder, emitting the signal for the execution, but does not move the objects.
Any idea how to solve that?
In the video I try to show what I tell them. I also try to show logic and connections ...
If you need any additional information that you can provide, do not hesitate to respond or write by private message.
Thank you!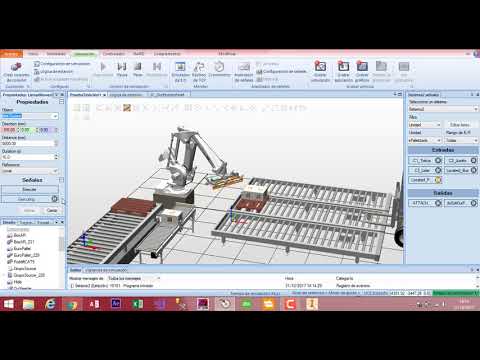 https://youtu.be/FATBEzhbdWw
Comments