End of interpolation object, error code 50426
Hi,
Sometimes when the robots are up and running i get this message:
End of interpolation object,
The maxmimum ammount of avaible interpolationo obejcts has ben reached.
This can happend if the dynamic performance settings are set to a very low value,
for example trough the command Accset or Pathacc blabla.
I use one Accset per task in the beginning of my programs with a value of "Accset 50,100;"
i have tried different values but with no luck. when this happend i have to lower the speed to 25% to be able to continue, running movements with a velocity of 1k.
what im trying to achive is a slow rampup accerleration to be kinder to the external track gears and motors but also for smooth movement.
attached a picture with arrows to visualise..
Error messeage in swedish.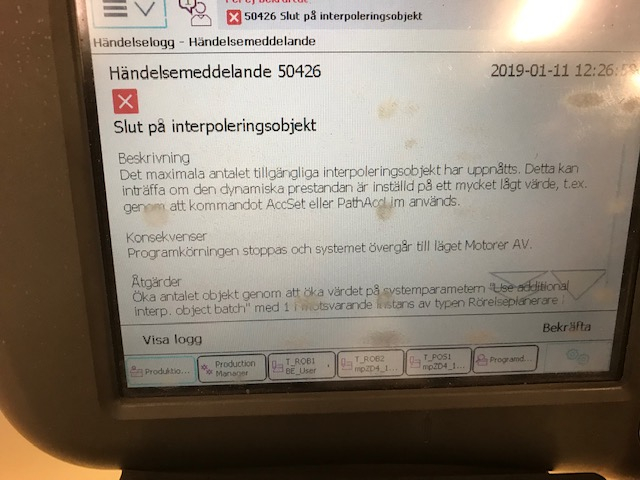 When the robots accelerates from cleaning station to the left at a velocity of 1k and in 100% speed mode the problem occours.
Answers