How to get started with Robot Web Services and jog a robot via REST API requests
Hello everyone,
In this video I show the basic requirements for getting up and running with ABB Robot Web Services and RobotWare 6.x controllers.
You will be using the documentation to find valid REST API requests as curl, import it into Postman and send them to the Virtual Controller. No programming knowledge is required.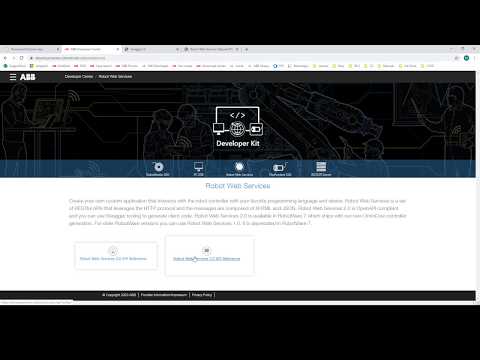 https://youtu.be/YoEUEmNL5s4
The headers:
Accept: application/json
Content-Type: application/x-www-form-urlencoded;v=2.0
Remember to change Authorization from Basic Auth to Digest Auth.
Let me know if I missed something or if something is unclear.
Also, this post might be interesting for you to read: 
https://forums.robotstudio.com/discussion/12177/how-to-change-the-listening-port-of-the-virtual-controller-robotware-6-x-and-7-x
Thanks!
—
Maxim Riabichev
PC Software Support Engineer
Post edited by Maxim Riabichev on
Comments