RobotStudio WebException 401 Unauthorized - Apply Changes in Module
Hello everybody,
I want to "Apply" some changes to a real IRC5C Controller. The first attempt after restarting the Contoller works without an error but from then, each time I try to Apply Changes i´m getting the following Exception: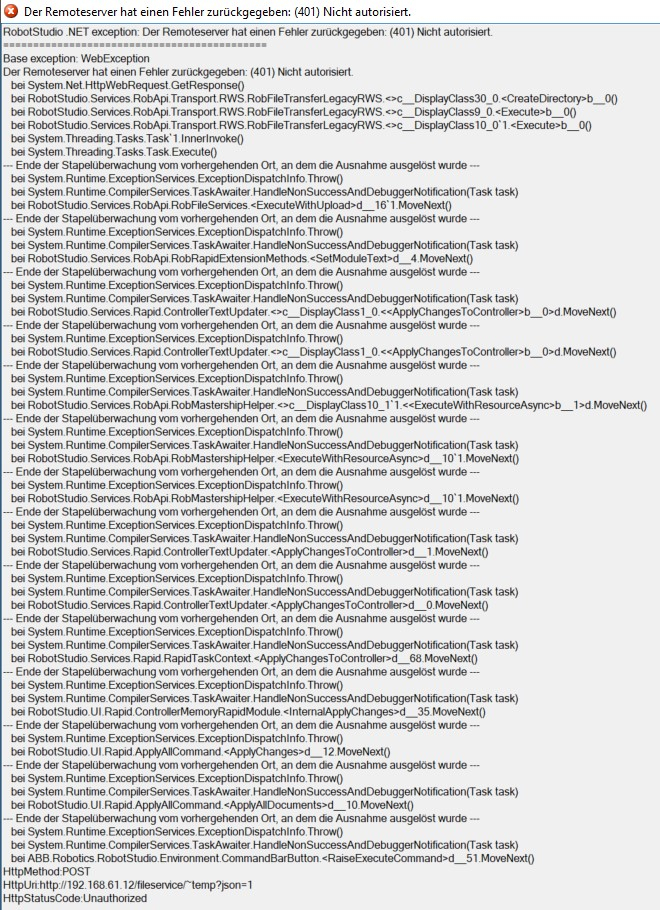 The User has all required permissions for editing Rapid Code, like "Write access","Edit RAPID code".  The User does not seems to be the problem, because my Colleague can apply changes with exactly the same user on his PC and Robot Studio Instance without any error.
Maybe somebody has an idea which PC-/Firewall-/Configurationsettings could cause this error.

Thanks for a reply.

Comments