How to Create a system from Layout with modified RS Library files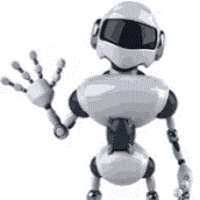 Morning
I have modified library files of my IRB4600, IRBT4004 Track and an External Axis. All have been stored as MMD_IRB4600, MMD_IRBT4004 and MMD TT Rotator respectively.
I want to create a system with all the above library files but with MultiMove as an additional added option. Our current system does not have the MultiMove option installed. 
Everytime I want to create a System from Layout, I get a Red Exclamation Icon and cannot continue to finish the system with the selected library files.
The reason for the simulation is that I want offer a proposal to my Director to buy the additional option MultiMove so that we can utilize WeldGuide functionality and Synchronized movements on our current system. We have WeldGuide installed but on some components we cannot utilize as the External Axis is not set as an external axis option on the system and for these specific components it will be very beneficial to have it active and working on them.
How do I create the with customized Library files?