Return to different positions after stopping simulation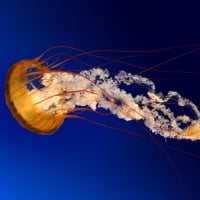 Hello,

I am fairly new to RobotStudio, so I am kind of lost on this question. No matter where in the program simulation I hit "stop" and then "play" again, it goes straight back to my original home position, as it should. My question is, is there a way to specify which "home" positions for the robot to return to depending on where it is at during the program? For example, if I have 4 targets, a home1, and a home2. I want the robot to return to home1 if it is stopped and then pushed play again when its between targets 1 and 2, but I want it to return to home2 if it is between targets 3 and 4. Is this even possible with RS? What my program is doing is if it is stopped during a certain part and then started back over again, the process it takes to get to the original home position is causing some cabling issues (cable running into the wall or twisting itself around the robot). Any ideas to help me with getting multiple home positions for different portions of the program?

Thanks in advanced for any help!

Tagged:
Comments